Built in 1631-1648 AD, Taj Mahal has a splendid architecture and is known as the symbol of love. It is listed in seven wonders of world and tagged as the cultural UNESCO World Heritage site. It has wonderful Indo-Islamic style of construction which depicts balanced aesthetic qualities, symmetry and harmonious blending of different stylish elements. The Taj Mahal is situated in district of Agra in Uttar Pradesh, India. It is one of the most famous mausoleums of white marble around the world which is visited by millions of tourists from across the world every year.
One cannot miss to visit this most famous symbol of love, built by the Mughal King Shahjahan in memory of his beloved wife Mumtaz Mahal.
Contact Details
Email: abc[at]email[dot]com
Address: 3rd Floor, Dummy Building, Dummy Road, Dummy Nagar, Agra, Uttar Pradesh.
Website URL: https://www.tajmahal.gov.in/
Location: Map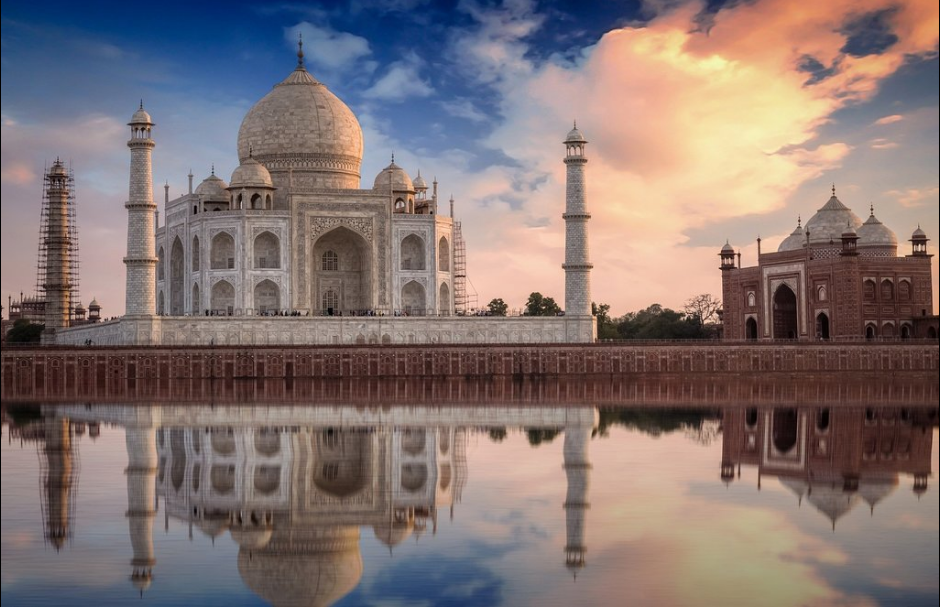 How to Reach
By Air
The fastest way of reaching Taj Mahal (Agra) is by air. Indian Airlines runs daily flights from the capital of the country Delhi to Agra, the city of Taj Mahal. Kheria Airport is the local airport of Agra, which is around 6 km from Agra City Centre.
By Train
The main railway station is Agra Cantonment. The main trains running from Delhi to Agra are the Shatabdi Express, Rajdhani, Taj Express, etc.
By Road
By road Agra is around 203 km from Delhi. Both normal as well as AC buses run from Delhi which add to the comfort of this journey during summer.